All companies need business insurance, but some businesses require an extra kind of liability insurance called directors and officers, or D&O, insurance. This coverage protects the personal assets of people serving as corporate directors and officers, as well as their spouses, in the event of being sued by employees, vendors, competitors, investors or customers for actual or alleged wrongdoing when managing an organization.
What does D&O insurance cover?
Director and officer insurance will usually cover legal fees, settlements or other costs and expenses. It's the financial insurance for the standard indemnification clause that is part of many employment contracts. It holds officers – like those in the C-suite – harmless in their role as a company official.
Why would a company need D&O insurance?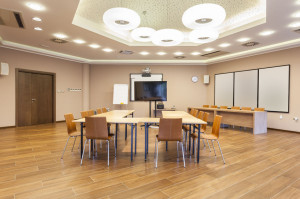 Companies and their leadership teams can be sued for a number or reasons related to their corporate roles and responsibilities, including:
Breach of financial responsibilities that resulted in losses or bankruptcy
Falsification of company assets
Misuse or waste of company funds
Fraud
Non-compliance with applicable workplace laws
Intellectual property theft
What kinds of businesses need D&O insurance?
All companies – public, private and non-profit – could benefit from the assurance of D&O coverage. Companies of all sizes and industries can face litigation risks. Any company, including a nonprofit, that has a board of directors or advisory committee, should consider D&O insurance. Directors and officers from any kind of business posting any kind of profits can be sued over company management affairs, putting their personal assets at risk.
What are the benefits of D&O insurance policies?
Businesses with D&O insurance have protections for their profits and assets against being lost in a lawsuit.
D&O insurance could help companies look more appealing to investors, if they know they are protected.
Organizations will be better able to recruit and retain quality directors who won't feel that their personal assets are at risk.
Our business is helping your business stay compliant as well as protect your assets and your reputation. Get in touch with our insurance experts today to identify any gaps in your insurance coverage or assess your other business insurance needs.
https://accurateprotection.com/wp-content/uploads/2019/07/s5_fb94921e7f2cae3306d78077e732db49.jpg
565
848
Accurate Protection
https://accurateprotection.com/wp-content/uploads/2018/12/Accurate-Protection.png
Accurate Protection
2019-07-10 17:14:39
2019-07-10 17:14:39
What is directors and officers insurance?