Creating a fleet safety plan is crucial to the protection of your employees, your company vehicles and your business. Having company vehicles is necessary for many organizations, but it's also a risk and a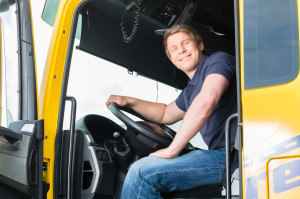 liability. How do you prevent something that's important to your business – the ability to transport goods or employees – from becoming something dangerous or disruptive to your business? Developing a fleet safety plan can help protect your people and your property. Developing a working plan is key to negating risk:
Know who's driving: Businesses are responsible for knowing everyone who may be driving company vehicles. This is the first step in both being aware of risks and working to reduce them.
Commitment to risk management: Once you've decided to create a fleet safety plan, it's important to follow up with managers and other stakeholders to make sure it's being implemented and executed correctly. Establish your policies and procedures in writing to ensure clear, consistent expectations.
Screen and hire carefully: The safest, most reliable driving teams are those that have been hired according to clear standards and thorough screening. Adhering to a strict hiring process can ensure that your business has a long-term safety record on the road.
Invest in training: You want to make sure that your drivers are always up to date with vehicle safety policies and procedures. Arming with them regular information on safe driving strategies and techniques, including defensive driving, can improve your safety record. Training shouldn't be a one and done ordeal – managing ongoing training and ensuring that people are following it is part of a successful safety plan.
Proactively managing accidents: Accidents happen, but being mindful and proactive in helping to process the incident can help you better understand your exposure and help plan for and prevent future problems or losses.
Create a plan for maintenance and inspections: To reduce breakdowns and accidents due to equipment failure, establish and manage a schedule for fleet vehicle maintenance.
Handling claims or dealing with loss of property and productivity can severely impact your business. We can help you connect with resources that enable you to create the best risk management plans, as well as help ensure you've got the right coverage for any scenario. Get in touch with us today, and feel more comfortable about the future of your business.
https://accurateprotection.com/wp-content/uploads/2018/12/Accurate-Protection.png
0
0
Accurate Protection
https://accurateprotection.com/wp-content/uploads/2018/12/Accurate-Protection.png
Accurate Protection
2020-04-23 00:01:02
2020-04-23 00:01:02
The most important parts of a fleet safety program