Business insurance might feel like every other insurance policy out there – something you need to have to operate legally. But unlike owning a home or a car, owning a business actually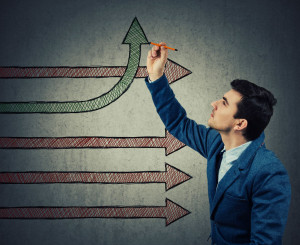 generates income. Having business insurance can actually help grow your business and strengthen your position with potential customers and clients. It also can help you function more confidently as a business owner, which can improve productivity, clarity of mind, and decision-making.
Legitimacy: There's a reason you see commercials, ads, and truck wraps that say "Licensed, Bonded, and Insured." It's key to inspiring customer confidence – in fact, customers have come to expect it as a mark of a solid business. Being able to make this claim in your marketing materials and customer-facing outreach can be key to growing your business. This might be particularly important for new and growing businesses.
Legacy: Business insurance is, of course, a way to protect your assets. Because of this, it can help to ensure that your business will continue successfully for a long time. If you're hoping to pass your business on to someone or hoping to sell it down the line, insurance can help ensure that reality. You won't have to worry about a lawsuit or natural disaster draining your bank account and resources.
Uninterrupted service: Having the right insurance means that if the worst should happen, you have a partner who can help you understand the process and walk through it with you. That means you'll still have the resources – like time and money – to provide for the service your customers count on.
These underrated parts of having business insurance make choosing the right insurance partner all the more important – it's not just about getting the lowest rate, but about having your business needs understood. Call us today to get a quote and talk about how we can help not only protect your business, but also help strengthen it.
0
0
Accurate Protection
https://accurateprotection.com/wp-content/uploads/2018/12/Accurate-Protection.png
Accurate Protection
2019-02-27 16:25:36
2019-02-27 16:25:36
How having good insurance coverage can strengthen your business