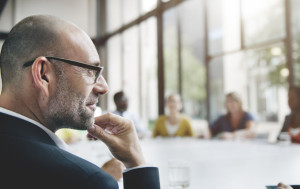 There are nearly 31 million small businesses nationwide, and it's estimated that three-quarters of them have either not enough commercial insurance or no coverage at all. Does this surprise you?
The official definition of a small business is a company that employs fewer than 500 people. Research shows that the smaller the company, the less likely they are to have adequate insurance coverage.
The top claims made by small businesses include burglary/theft and damage to property caused by perils such as water, wind, hail, fire and freezing temperatures. Another top source of claims: Legal claims made by customers, including those injured at the company's place of business. A BOP, short for Business Owners Policy, combines vital business property and liability coverage into one convenient and affordable policy and can be an ideal solution for home-based businesses and other small firms. As a business grows, however, its insurance needs change. Many growing companies don't keep up in the area of insurance and risk management.
Business continuity is yet another area in which small businesses fall short. About 70 percent of new businesses survive the two-year mark and half survive the five-year mark. But only one-third of all companies remain in business after 10 years. One of the biggest sources of business failures is a lack of planning for the unexpected. Businesses that have a plan for unexpected events have a much higher survival rate than those that don't. According to the U.S. Small Business Administration, 40 percent of businesses never reopen after a disaster. Most of those that go out of business did not have enough insurance, the right coverage or any coverage at all. It's estimated that 75% of businesses in the United States are underinsured in some way by 40 percent or more, according to international data analytics firm Marshall & Swift.
As licensed insurance professionals, consider our team at Accurate Protection a part of your key advisory team. We'll partner with you to perform a thorough analysis of your company and its unique risks and find the best solutions for managing those risks. With Accurate Protection, you'll get an insurance program specifically tailored to your needs, with the right amount and type of coverage, at an extremely competitive rate. Learn more about us on our website: http://accurateprotection.com/.
https://accurateprotection.com/wp-content/uploads/2018/12/Accurate-Protection.png
0
0
https://accurateprotection.com/wp-content/uploads/2018/12/Accurate-Protection.png
2020-08-26 21:56:01
2020-08-26 21:56:01
Is your business properly insured?