Our business is protecting your business. We have the expertise to ensure the personal and professional assets that are most precious to you, from home to life to business, are protected. This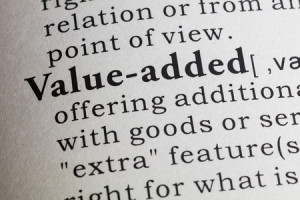 protection allows you to know that the investments you've made in life are solid and that your hard work can pay off into the future.
We also know that risk management doesn't stop at insurance. Just like cars have insurance against damage in an accident, they're also available with warranties to provide protection against breakdowns or mechanical failures, plus built-in features to protect against theft. These additional services and features add value to the whole package, helping keep you on the road for longer. Similarly, we offer several value-added services that protect you from the risks that insurance might miss. Here are some to consider:
Safety Programs: A safe workplace is a successful workplace, and safety is everyone's responsibility. The best businesses know that they have to make safety training a priority, and our safety program service allows you to customize safety materials that can create a safer, healthier workplace that benefits everyone.
OSHA Compliance: OSHA's standards and practices can change quickly, and our compliance services help you stay on top of the must-know information to be able to prepare for and pass OSHA inspections successfully to help keep your business running with no downtime.
Fraud Protection: We can help you learn what policies and procedures your business needs to protect itself from fraud and walk you through the process every step of the way.
Communication and Connection: We offer access to extensive business databases that can help you understand and mitigate risks, shape policy and strategy, and communicate to employees with newsletters, posters and more.
As your partner in business, this is just a handful of additional ways we can help your organization beyond insurance solutions. See our other risk management solutions and value-added services here.
0
0
Accurate Protection
https://accurateprotection.com/wp-content/uploads/2018/12/Accurate-Protection.png
Accurate Protection
2018-09-18 16:50:22
2018-09-18 16:50:22
The value of value-added services