Protecting businesses is what we do best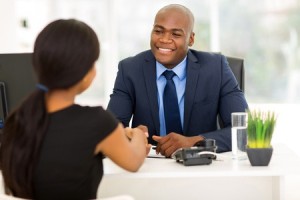 As the owner of a business, it's your responsibility to ensure your assets and employees are protected at all times. Without adequate insurance coverage, you run the risk of fines and penalties or, in a worst-case scenario, having to shut down altogether.
You've got enough on your plate as it is. Wouldn't it be nice if you didn't have to stress about insurance coverage, too? With Accurate Protection at your side, you can feel confident knowing that you're protected even when the unexpected strikes.
Our services include an array of insurance offerings including:
Workers' Compensation: We put you back in the drivers seat by giving you the knowledge needed to make informed decisions about the direction of your workers compensation program. We analyze your current experience rating worksheet and forecast your future mod so there are no surprises. We work with you to either develop or fine tune your return to work and safety programs.
Business Insurance: We can perform a thorough evaluation of your company and let you know whether or not your current insurance coverage is adequate. If we see areas that could use improvement, we'll let you know immediately.
Commercial Auto Insurance: At Accurate Protection, we understand that your fleet of vehicles represents a significant investment in your business. We also know that your fleet represents a sizable proportion of the risk that your company faces. Our approach is to work closely with you to ensure we fully understand your business, your risk management strategies and loss history. We then work with you to reduce your risk, educate underwriters on your behalf and develop an insurance program that takes advantage of the risk reducing strategies that you have implemented.
Cyber Liability: We have the expertise to specifically tailor a policy that will accurately protect your businesses. We help you understand and demystify Cyber coverage.
Errors and Omissions Liability: E&O covers you for claims that arise from your negligent acts or your failure to provide the level of service or advice that was expected.
Employment Practices Liability: As a business owner you can be sued even if you have done nothing wrong. Common allegations that EPL insurance provides coverage for are: Wrongful termination, Discrimination, Harassment, Retaliation, Wrongful discipline, Wrongful failure to promote, Violation of the Family and Medical Leave Act and Wage and hour.
You may be satisfied with your current insurance broker. However, it can be easy to skim over a policy and assume the agent has covered all your bases. In reality, agents do make mistakes. Call us today to request a complimentary consultation at 404 907 2121 or e-mail areese@accprotect.com.
0
0
Accurate Protection
https://accurateprotection.com/wp-content/uploads/2018/12/Accurate-Protection.png
Accurate Protection
2018-07-16 16:23:48
2018-07-16 16:23:48
Protecting businesses is what we do best