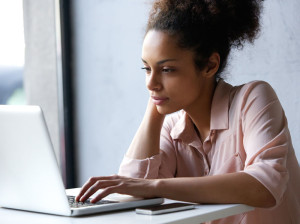 The statistics are startling: It's estimated that two-thirds of all small businesses have no plan in place in the event of a major business disruption or disaster. And according to a report from the Federal Emergency Management Agency (FEMA), 40% of businesses do not reopen following a disaster and another 25% fail within one year after one.
A preparedness and risk management plan can dramatically increase the likelihood a business will survive a major setback. Some risks are difficult or even impossible to plan for, of course. The global pandemic, for example, took much of the global business world by surprise — it's one of those risks that few of us could have anticipated. But business owners can plan for so many other unpredictable events, such as major Internet or power outages, weather disasters, flooding, wildfires and other location or industry-specific threats.
Managing risk effectively is one of the greatest challenges for any business. We work directly with our clients, helping identify risks and providing support for a smart approach to reducing or eliminating exposure. Our detailed, multi-part education program, Work Smart, gives business owners the tools they need to implement their own risk mitigation programs. With more than 30 documented smart business practices in every area, Work Smart helps business leaders develop activities, policies and procedures that can reduce unnecessary business risks. We can also help your company develop a comprehensive insurance program to address exposures.
A quality preparedness plan includes details such as a list of alternative suppliers should something happen to your existing supplier or supplier base. Do you have alternative work sites so that you can keep operating if your building is flooded or destroyed by fire? Do you have a way to keep employees informed of a major business problem? Do you have a backup of all important files and documents stored off-site? Are you doing everything you can to reduce unnecessary risks?
We can help you determine the greatest risks to your enterprises and help you find the most cost-effective ways to mitigate those threats. We don't sell insurance, we get your business the accurate protection it needs. Give us a call: (404) 907-2121 x701.
https://accurateprotection.com/wp-content/uploads/2021/02/s5_bc4ab748869d8d10e2dec2d468fab69f.jpg
598
800
https://accurateprotection.com/wp-content/uploads/2018/12/Accurate-Protection.png
2021-02-10 16:45:27
2021-02-10 16:45:27
Does your business have a quality preparedness plan?