← The top business insurance claims
Insurance, bankruptcy and company reorganization →
What to remember when buying insurance
January 23, 2019
You know insurance is important. It keeps you legally compliant and keeps your business assets protected. What you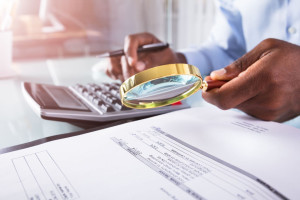 might not think about as important, though, is what to know about the shopping and purchase process. Here's what to keep in mind:
The company matters: Price is a part of the insurance equation, but it shouldn't be the most important piece. Cheaper is not always better. You want to work with a company that has experience in dealing with claims, an understanding of what your business needs coverage for, and a service team to help you in case you need to file a claim or have questions about your coverage.
Tell the truth: You don't want to leave out any information that's asked for when a company is putting together a quote. Even if somehow you were able to score a lower rate, the insurance company isn't obligated to cover anything you don't tell them about or something that they covered under false pretenses.
Re-evaluate regularly: Insurance isn't always a one and done deal. Your business changes regularly and it's important to communicate these changes with your insurance broker. Make sure to actively review your policy paperwork at every renewal period to ensure that your coverage is right for your business. Don't be afraid to go over your coverage options with your broker. They're there to help!
Buying insurance doesn't have to be stressful or complicated. A reputable broker will take the time to listen, explain all your options, and help you figure out what coverage you need to make sure the process is as easy as possible. Let us help design the right insurance program to fit the evolving needs of your business. http://accurateprotection.com/ to make sure that you have the best insurance for your business.
This entry was posted in
Uncategorized
. Bookmark the
permalink
.
← The top business insurance claims
Insurance, bankruptcy and company reorganization →