← What does risk management look like?
The original story of workers compensation →
Don't make these mistakes when buying business insurance
April 10, 2019
As a business owner, you're an expert on your business but not necessarily the business insurance dos and don'ts that come along with it. It can be confusing for entrepreneurs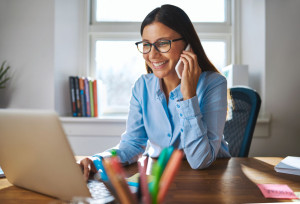 or first time business owners to navigate the insurance maze. Sometimes even long-time business owners don't know if they have enough coverage! Here are some situations to avoid:
Not understanding your obligations: Not every business is required to purchase insurance. Many are, depending on the industry, state laws and other

requirements. One of the most important things to know when getting a small business insurance policy is to understand your legal obligations.

Not knowing your industry's risks: Every industry is different, and they all face unique risks. Business owners should carefully evaluate the risks they are most likely to experience in their industry to ensure they're purchasing the right kind and the right amount of insurance.

Prioritizing cost over coverage: It's important to be cost-conscious; all business owners should be. But insurance is not an area to cut corners. You don't want to buy a policy simply because it's the least expensive. Not only might than plan not offer you the protection you need, but it's possible that a cheaper policy will come with longer wait times for correspondence, processing and other customer service issues. Not having the right coverage will always end up being more expensive than paying more per month if your business ever needs to file a claim.

Not working with a well-respected insurance professional: Working with a person has advantages. They can take the time to know your business and your coverage needs and work to customize a quote that works for your business now with room for the future. In these situations, you don't have to be the expert – you work with agents who specialize in business insurance.
We can help you find the coverage that works best for you and keeps you from making any costly missteps. For a quote or a coverage assessment, call today.
This entry was posted in
Uncategorized
. Bookmark the
permalink
.
← What does risk management look like?
The original story of workers compensation →