← Older posts
Newer posts →
July 16, 2018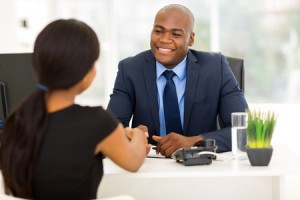 As the owner of a business, it's your responsibility to ensure your assets and employees are protected at all times. Without adequate insurance coverage, you run the risk of fines and penalties or, in a worst-case scenario, having to shut down altogether.
You've got enough on your plate as it is. Wouldn't it be nice if you didn't have to stress about insurance coverage, too? With Accurate Protection at your side, you can feel confident knowing that you're protected even when the unexpected strikes.
Our services include an array of insurance offerings including:
Workers' Compensation: We put you back in the drivers seat by giving you the knowledge needed to make informed decisions about the direction of your workers compensation program. We analyze your current experience rating worksheet and forecast your future mod so there are no surprises. We work with you to either develop or fine tune your return to work and safety programs.
Business Insurance: We can perform a thorough evaluation of your company and let you know whether or not your current insurance coverage is adequate. If we see areas that could use improvement, we'll let you know immediately.
Commercial Auto Insurance: At Accurate Protection, we understand that your fleet of vehicles represents a significant investment in your business. We also know that your fleet represents a sizable proportion of the risk that your company faces. Our approach is to work closely with you to ensure we fully understand your business, your risk management strategies and loss history. We then work with you to reduce your risk, educate underwriters on your behalf and develop an insurance program that takes advantage of the risk reducing strategies that you have implemented.
Cyber Liability: We have the expertise to specifically tailor a policy that will accurately protect your businesses. We help you understand and demystify Cyber coverage.
Errors and Omissions Liability: E&O covers you for claims that arise from your negligent acts or your failure to provide the level of service or advice that was expected.
Employment Practices Liability: As a business owner you can be sued even if you have done nothing wrong. Common allegations that EPL insurance provides coverage for are: Wrongful termination, Discrimination, Harassment, Retaliation, Wrongful discipline, Wrongful failure to promote, Violation of the Family and Medical Leave Act and Wage and hour.
You may be satisfied with your current insurance broker. However, it can be easy to skim over a policy and assume the agent has covered all your bases. In reality, agents do make mistakes. Call us today to request a complimentary consultation at 404 907 2121 or e-mail areese@accprotect.com.
Posted in
Uncategorized
|
Leave a comment
June 27, 2018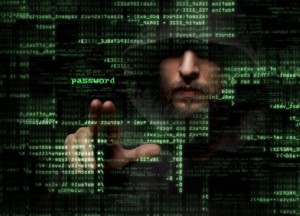 Cyber criminals are becoming more sophisticated in the ways they target business employees to gain access to financial records and accounts. CEO fraud is something you may not have heard of before but it should definitely be on your radar of potential cyber threats to your business.
Depending on how much time and effort the criminal spends in preparation, these attacks can be very sophisticated and catch many business owners, executives and other company employees off guard. CEO fraud involves the impersonation of a company executive to another employee by email or even sometimes through a text message to execute an unauthorized wire transfer of money or to send out confidential tax information.
Spoofing software allows cyber criminals to easily spoof a phone number and text a message that appears to come from an executive. When John in accounting receives a text from the CEO that appears to be legitimate and requests a wire transfer of funds, he is likely to comply without questioning the request. Cyber criminals are fully aware of this and this is why CEO fraud is one of their favorite tools of deception.
What can you do to stop CEO fraud? The first thing to do is let your employees know that CEO fraud exists and that no message will be sent by electronic communication or text message from any executive requesting money transfers or any sensitive financial information. If employees do receive such a request, they should report it immediately to a supervisor and never follow through with the request without a verbal confirmation from the executive.
Even with the most careful employee cyber security training, there is no guarantee that you won't become a victim. Let us talk to you about how to protect your business with a cyber liability policy. http://accurateprotection.com/
Posted in
Uncategorized
|
Leave a comment
June 13, 2018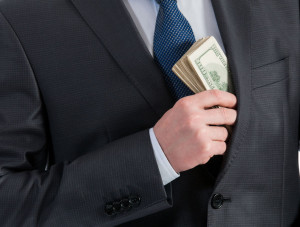 Every employer would like to think that none of his or her employees would commit fraud, but sadly, it does happen. Challenging personal situations in some families and increased employee access to company records through technology have contributed to a rise in employee theft and fraud.
Employee fraud can take many forms, including misappropriation of funds (such as forging checks); financial statement fraud (recording fake expenses and/or revenues) and other sorts of corruption such as accepting bribes in exchange for things like discounts to customers.
There are some warning signs to watch for:
Drug/alcohol abuse
Gambling problems
Working late hours after other employees have left
Sudden purchases of expensive items above salary level
Objections to inventory, audit or procedural changes
You can do your due diligence as an employer to minimize your risk of being a victim of employee fraud. Here are a few precautions you can take:
Screen new employees thoroughly, including a background check. Check all references and speak with previous employers.
Thoroughly review the company's code of ethics with new hires, emphasizing you have zero tolerance of employee fraud.
Review your company's financial records often and conduct inspections without giving notice to employees who handle financial transactions.
Encourage employees to report instances of employee fraud that they witness.
In addition to the above measures, a commercial crime insurance policy could help protect your business assets against employee theft. Such a policy could protect your business against cyber fraud, theft/robbery and other types of employee fraud by limiting your direct financial losses, paying for legal representation and reimbursing you for damage to reputation.
If you're interested, we can review your needs and customize an insurance policy to fit those specific needs. Contact us to learn more. http://accurateprotection.com/
Posted in
Uncategorized
|
Leave a comment
May 23, 2018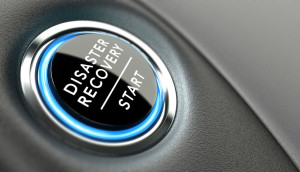 How equipped is your business to deal with a disaster? Do you have a plan in place to resume your business operations? Disasters come in all shapes and forms, including natural disasters such as floods, earthquakes and tornadoes or those caused by humans, such as train derailments or acts of terrorism. Your business could suffer property damage, pollution damage, loss of data and loss of income, but if you have a plan in place, your business is more likely to survive.
Large companies have risk managers or consultants who handle disaster preparation and recovery, but if you are a small business owner, you may have to handle this task yourself. A disaster recovery plan outlines important procedures to protect your business after a disruption. When designing a disaster recovery plan, consider these important factors:
You should have an emergency notification system in place to notify employees of the disaster and if, when and where they should report to work.
If your business will be closed, you must notify employees, customers and suppliers how long you will be closed.
Notify all parties if you will be resuming operations at a temporary location.
Have backup suppliers in place if your primary suppliers are also affected by the disaster.
Have contact information for your insurance carrier and policy information on hand so you can report any claims promptly.
Compile a list of your most important contact names and telephone numbers (FEMA, local emergency agencies, financial institutions, contractors, suppliers, law enforcement, and more.)
Have a back-up power supply and communications system.
Before a disaster strikes, make sure you are aware what your business insurance covers. You may want to consider Business Interruption Insurance, which could help your business get through a disaster until you can resume normal operations. Have questions? We can answer them! http://accurateprotection.com/
Posted in
Uncategorized
|
Leave a comment
May 11, 2018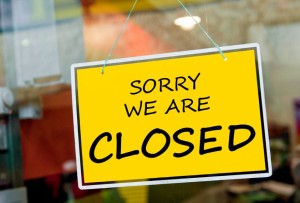 A loss from an unexpected event or a natural disaster can leave your business at a standstill. How do you protect your livelihood? After a disaster, you have so many things to consider—business expenses, employee salaries, vendor obligations and other operating expenses. If you are not prepared in advance, you may have to close your doors, at least temporarily. Business interruption insurance can give you peace of mind that your business can continue normal operations after an unexpected loss.
There are a couple ways to get business interruption insurance. You may be able to add the coverage by endorsement to an existing business owner's policy (BOP) or you can buy a stand-alone policy. Here are a few things this policy will cover for you:
Business operating expenses (employee salaries, loan payments, rent, etc.)
Relocation expenses to temporarily move if your building or office, fixtures and furniture need repairs
Lost business income while your business is closed
There are a few things that a business interruption policy does not cover. These exclusions from coverage may include any losses resulting from flooding, utility outages, earthquakes/hurricanes, glass breakage, fire, theft, or vandalism. In some cases, however, coverage for excluded items can be added to the policy by an endorsement.
If you have extensive damage to your business and won't be open for some time, you can check into an extended coverage endorsement, which adds additional time to the business interruption coverage if you are going to be closed for longer than 12 months.
Wondering whether business interruption insurance is a good idea for you? Give us a call to review your business coverage. We are here to help! http://accurateprotection.com/
Posted in
Uncategorized
|
Leave a comment
← Older posts
Newer posts →