← Older posts
Newer posts →
March 27, 2019
Your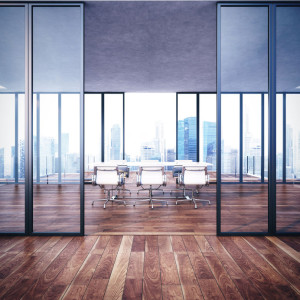 company can face risks from just about any area, from employee and client information to building security to fraudulent handling of funds. Here's how to successfully identify and manage risk at your organization to prevent loss of personnel and revenue.
Risk identification: Risk management starts by identifying and defining potential risks that can negatively influence the company at any level. An example is a data leak that would lead to the company exposing customer data, such as credit card information or addresses.
Risk analysis: When a specific risk is identified, the company assesses the odds of the risk occurring and what the consequences of it occurring are. When a risk is appropriately assessed, a company can better understand how to prepare for its possibility.
Risk evaluation: Is the risk acceptable? Is the risk dangerous to the foundation of the company or success of its projects? A company can evaluate the consequences of a risk and work to better understand the answers to these questions.
Risk mitigation: Companies look at the risks most likely to occur and most dangerous to the business and then work on a plan to both prevent the risk and manage it should it come to pass. This is an important step of the process that often involves consulting with leadership and even an outside risk consultant. Having a smart contingency plan is one of the most important parts of a risk management strategy.
Risk monitoring: Follow-up is crucial. As a business grows and changes, the risks associated with running it change too. It's important to never assume that once you've planned for something that you can go on auto-pilot and never revisit it. It's important to track existing risks and account for new ones. The risk management plan should be adjusted and updated accordingly.
Risks can be a huge disruption to your business and make it much harder to meet your goals. Business insurance absolutely helps to protect you against risks that can't always be prevented. But risk management is important in ensuring that you can file fewer claims and overall deal with less hassle. Our Work Smart program includes best practices information in areas from hiring to pre-incident planning to help your company be better prepared. Give us a call to discuss your insurance options and risk management planning today.
Posted in
Uncategorized
|
Leave a comment
March 13, 2019
Insurance is one of those products that's easy to ignore. We don't use it often, and it can be hard to understand what we're getting for the premiums we pay. It's not like laundry detergent or your tax accountant, where you are aware of the quality of the product or service from time to time. When people buy insurance, they're typically focused on price or simply trying to satisfy the minimum legal requirement.
The cost of insurance is important and should be considered when choosing your insurance policy, and you definitely want to make sure your coverage allows you to operate legally. But affordability and minimum legal obligations shouldn't be the only driving force behind what insurance you buy. Plenty of businesses have found out too late that an inexpensive policy did not offer enough coverage to really protect their business. So how can you tell if you have enough insurance?

Did your agent take the time to go over your coverage with you so you truly understand what is covered? And possibly even more importantly, did they review with you what is NOT covered in your insurance program? Insurance is your first line of defense, and it's important to understand what the insurance company is insuring and what you are choosing to self-insure.
Have you changed your operations, moved, or purchased new equipment? Do you have employees that work from home? If you answered yes to any of these, your current insurance program may not be accurately covering the assets of your business.
And a tip, do you quote your insurance out with multiple brokers? Quoting your policies is not the same as reviewing your policies for accuracy. While quoting may lead to lower pricing, it also typically leads to more errors that you may be completely unaware of until it's too late.
Insurance is an investment. Not only can you not legally operate your business without it, it could cost you if you don't have enough. Make sure you're prepared if the worst should happen. We can help ensure that you're accurately covered so you can get back to focusing on your business. Call us today to review your insurance program, you might be surprised as what we find.
Posted in
Uncategorized
|
Leave a comment
February 27, 2019
Business insurance might feel like every other insurance policy out there – something you need to have to operate legally. But unlike owning a home or a car, owning a business actually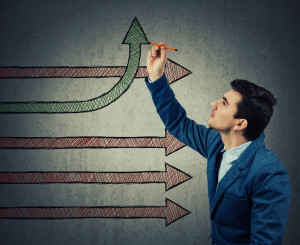 generates income. Having business insurance can actually help grow your business and strengthen your position with potential customers and clients. It also can help you function more confidently as a business owner, which can improve productivity, clarity of mind, and decision-making.
Legitimacy: There's a reason you see commercials, ads, and truck wraps that say "Licensed, Bonded, and Insured." It's key to inspiring customer confidence – in fact, customers have come to expect it as a mark of a solid business. Being able to make this claim in your marketing materials and customer-facing outreach can be key to growing your business. This might be particularly important for new and growing businesses.
Legacy: Business insurance is, of course, a way to protect your assets. Because of this, it can help to ensure that your business will continue successfully for a long time. If you're hoping to pass your business on to someone or hoping to sell it down the line, insurance can help ensure that reality. You won't have to worry about a lawsuit or natural disaster draining your bank account and resources.
Uninterrupted service: Having the right insurance means that if the worst should happen, you have a partner who can help you understand the process and walk through it with you. That means you'll still have the resources – like time and money – to provide for the service your customers count on.
These underrated parts of having business insurance make choosing the right insurance partner all the more important – it's not just about getting the lowest rate, but about having your business needs understood. Call us today to get a quote and talk about how we can help not only protect your business, but also help strengthen it.
Posted in
Uncategorized
|
Leave a comment
February 13, 2019
Workers compensation is a must at every business. You need to protect your assets and your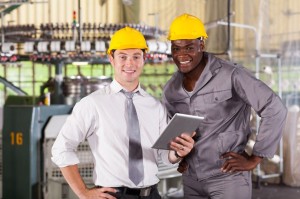 employees. But there are a few simple ways to keep the associated costs under control, no matter what industry you work in.
The most important and significant way that you can cut workers compensation claim costs is to reduce claims. Here are some ways to do just that.
Hire well: Does your HR group know what to look for besides education and experience? Some organizations would benefit from employees with specialized certifications or safety training. If you're hiring for a high-risk department, this can prove especially beneficial, so know which questions to ask and what extra employee skills to look for.
Create best-in-class training: When it comes to safety training, don't just do the bare minimum. Conduct trainings as part of orientations and on-boarding and regularly hold mandatory refresher courses. Make sure a comprehensive safety manual – with company policies and best safety practices, as well as emergency contact information – is easily available to all employees. Print copies are helpful, but digital copies allow for easier and faster access in most cases.
Create learning opportunities: In the unfortunate event of an accident or injury, don't try to cover it up or gloss over it. Use it as a way to openly explore with leadership and employees alike how to avoid something similar in the future. Not only will this help to create solutions and preventative policies, it will solidify safety as a top priority for your company.
Create better policies: Your company may need to turn away from traditional business practices to emphasize safety. Things like drug-testing, no overtime, and mandatory breaks can help to reduce safety issues, injuries, and insurance claims.
The best way to create a safer office starts in that very workspace, with the people involved in the day to day work. Looking for another off-site way to spend less on workers compensation? Get a new policy. Call us today for an estimate to make sure that you're getting the best rate and the best coverage for your business.
Posted in
Uncategorized
|
Leave a comment
January 30, 2019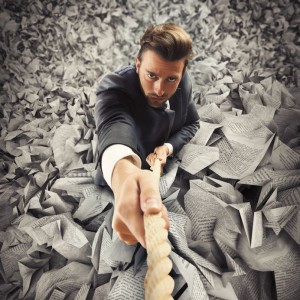 In today's economy, it is not uncommon for companies to experience financial difficulties, and some may even have to file bankruptcy or close temporarily. The lucky ones are able to reorganize. Just because a company declares bankruptcy, it is not absolved of all insurance requirements. Here are a few important facts company owners should know concerning insurance, bankruptcy and company reorganization.
Any insurance that is compulsory for companies must be continued even if a company is filing for Chapter 11 (reorganization) or Chapter 7 (liquidation). State and federal financial responsibility requirements must be maintained.
Any contracts requiring insurance coverage will still need to be upheld, meaning if a contractual relationship requires liability or another type of insurance, the insurance requirements still apply for as long as the contractual relationship exists.
Basically, companies experiencing financial difficulties including bankruptcy and reorganization should maintain insurance coverage. Some insurance companies may issue a cancellation of coverage once they learn of an impending bankruptcy or a renewal policy may not be offered. This will vary based on the insurer and on state insurance laws.
Claims against a company's in-force insurance policies at the time of bankruptcy may be paid through a dedicated trust fund set up as a source of recovery for claimants. A bankruptcy court approves provisions made to satisfy insurance claims. Bankruptcy laws concerning insurance during bankruptcy or reorganization may vary by state so it is best to seek legal advice from a qualified bankruptcy attorney in your area.
All companies sometimes experience financial hardships, but it doesn't have to mean the end of the road for your business. Consider a qualified financial counselor to help your business work through difficult times. If you do file bankruptcy, consult with a business insurance professional to make sure you maintain any federal- or state-mandated insurance requirements.
Posted in
Uncategorized
|
Leave a comment
← Older posts
Newer posts →