← Older posts
Newer posts →
July 24, 2019
Risk managers might not be in charge of making the actual decisions regarding whether something should or shouldn't be done at a business, but they are crucial in the decision-making process. Their role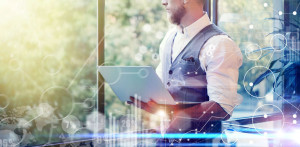 is to offer insight and advice that minimizes overall risk while maximizing overall value to the business and organization stakeholders.
A risk manager's job is to evaluate risks, of course – but communication of these findings to board members, senior management and others is crucial. In fact, without effective and thorough communication, a risk manager's role is worthless to a business. Without effective communication that helps stakeholders understand the output and consequences of certain actions, an organization will almost certainly undergo more harm than good. In fact, most business crises are not linked to a lack of information or understanding but a failure to effectively communicate risk.
What does effective risk communication look like?
explaining the chance of a risk playing out a certain way and what the business impact will be in the scenario
outlining the difference between risk (which is dependent on certain scenarios) and hazard (found within a specific area)
helping to deal with fears and uncertainties around certain risk elements
managing expectations around long-term and short-term risk impact
improving the overall comprehension of risk-based terminology and concepts to ensure better understanding
educating managers about risk management decisions impacting every level of business
creating a culture of transparency that enables concerns to be addressed and questions answered
growing risk-management credibility through training, continued education and consistent, relevant communication
dealing with potentially conflicting interests of various stakeholders and all affected parties
Our business takes risks seriously. We can help you establish the risk management plan that's right for you and take the appropriate steps to stay insured against potential business hazards. Get in touch with us today to find out more.
Posted in
Uncategorized
|
Leave a comment
July 10, 2019
All companies need business insurance, but some businesses require an extra kind of liability insurance called directors and officers, or D&O, insurance. This coverage protects the personal assets of people serving as corporate directors and officers, as well as their spouses, in the event of being sued by employees, vendors, competitors, investors or customers for actual or alleged wrongdoing when managing an organization.
What does D&O insurance cover?
Director and officer insurance will usually cover legal fees, settlements or other costs and expenses. It's the financial insurance for the standard indemnification clause that is part of many employment contracts. It holds officers – like those in the C-suite – harmless in their role as a company official.
Why would a company need D&O insurance?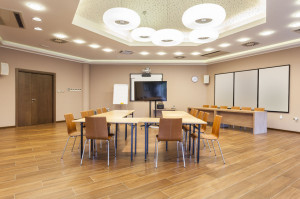 Companies and their leadership teams can be sued for a number or reasons related to their corporate roles and responsibilities, including:
Breach of financial responsibilities that resulted in losses or bankruptcy
Falsification of company assets
Misuse or waste of company funds
Fraud
Non-compliance with applicable workplace laws
Intellectual property theft
What kinds of businesses need D&O insurance?
All companies – public, private and non-profit – could benefit from the assurance of D&O coverage. Companies of all sizes and industries can face litigation risks. Any company, including a nonprofit, that has a board of directors or advisory committee, should consider D&O insurance. Directors and officers from any kind of business posting any kind of profits can be sued over company management affairs, putting their personal assets at risk.
What are the benefits of D&O insurance policies?
Businesses with D&O insurance have protections for their profits and assets against being lost in a lawsuit.
D&O insurance could help companies look more appealing to investors, if they know they are protected.
Organizations will be better able to recruit and retain quality directors who won't feel that their personal assets are at risk.
Our business is helping your business stay compliant as well as protect your assets and your reputation. Get in touch with our insurance experts today to identify any gaps in your insurance coverage or assess your other business insurance needs.
Posted in
Uncategorized
|
Leave a comment
June 26, 2019
Businesses have a responsibility to take care of their employees. Not only is this a smart business practice to protect your bottom line and to protect your business reputation, it's federally mandated. Most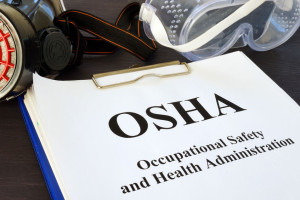 private sector employers and their workers in the United States must adhere to OSHA safety programs to protect employees.
The Occupational Safety and Health Administration Act details specific responsibilities of employers regarding ensuring a safe and healthy workspace for their teams, which includes, but is not limited to:
Provide a workplace free from serious recognized hazards and comply with standards, rules and regulations issued under the OSHA Act.
Examine workplace conditions to make sure they conform to applicable OSHA standards.
Make sure employees have and use safe tools and equipment and properly maintain this equipment.
Use color codes, posters, labels or signs to warn employees of potential hazards.
Establish or update operating procedures and communicate them so that employees follow safety and health requirements.
Provide safety training in a language and vocabulary workers can understand.
This federal law also gives employees the right to call their local OSHA office and make a complaint or lodge a concern regarding their place of employment. Because of the importance of worker safety, OSHA takes workplace violations against regulations seriously. Inspections that reveal non-compliance can mean fines or costly renovations for the business.
The official OSHA website notes, "OSHA encourages all employers to adopt a safety and health program. Safety and health programs, known by a variety of names, are universal interventions that can substantially reduce the number and severity of workplace injuries and alleviate the associated financial burdens on U.S. workplaces. Most successful safety and health programs are based on a common set of key elements. These include management leadership, worker participation, and a systematic approach to finding and fixing hazards." All that to say – smart planning can protect your business.
Prevention and preparation are the key to avoiding costly and dangerous accidents or workplace problems. Our team can help you find solutions for your OSHA compliance needs. Give us a call today.
Posted in
Uncategorized
|
Leave a comment
June 12, 2019
When it comes to insurance plans, businesses and individuals both tend to consider plans with the lowest quotes and costs. The truth is, there are a lot of things that can affect your insurance rates, and the cheapest plans are rarely the best. Here's what to know:
The kind of insurance plan and coverage: General liability is usually the least expensive coverage, and it covers damage to property or injury to people as a result of your business. Professional liability covers damages that result from your business itself, usually financial losses.
Size of your building or office: Property insurance is usually part of a business insurance plan. The size of your building or office space will affect your insurance prices in order to ensure adequate coverage for disasters, weather or accidents.
Risk-level of your industry: Sometimes coverage costs will vary based on your industry. People who own a construction company may pay more for their premiums than those who own an accounting firm or a restaurant franchise.
Location of your space: Location matters. Not only will the right location bring more customers to your door and into your space, it will affect your insurance costs. Is your commercial space in a flood zone or an area more prone to earthquakes? Just like homeowners' insurance, business property and commercial insurance may vary based on location.
Revenue: How much money does your business bring in? What is your business worth? The more money a business has or makes means the more they might lose in the event of a lawsuit. Business insurance can help prevent or offset the cost of legal action. To utilize this protection, your premium payment will be in proportion to the amount of coverage you need based on the business's assets and value.
Number of employees: Workers' compensation insurance is directly related to the number of employees it covers. A larger workforce means more coverage is needed.
Claim history: Just like other insurance policies, your coverage costs can go up if you've filed claims in the past. Businesses who have filed previous claims may be subject to higher premiums in order to stay protected.
When it comes to your business, don't take chances. Buying into an insurance plan because it costs the least means you might not have the right coverage or enough coverage for your business. Call us today so we can quote you on the right policy protections at a fair price.
Posted in
Uncategorized
|
Leave a comment
May 22, 2019
Protecting your business starts with a plan. But "protecting your business from risk" can also seem vague. Where do you start? Every business will be different, but here are some steps to take to get you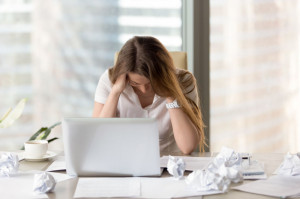 started.
Identify risks: A risk is a potential problem that could damage your business. This includes cybersecurity threats, employee workplace hazards, and even damage to your physical space that could disrupt the operation of your business and hurt your finances and business reputation. Consider all the ways your business could suffer when starting your risk assessment.
Create a risk document: After identifying, it's important to document. This includes estimating how much each potential risk could cost your business – in anything from money to downtime to industry reputation. Rank your risks from mild to severe – this will help your risk mitigation plan and give you and your business a list of priorities.
Make your prevention plan: Each risk has been established – now what? Begin research for how best to prevent them. Is your workspace laid out in a way that would allow for easy evacuation? Do you have regular emergency drills? Have you updated your operational security software to gate access to both your building and your software systems? Asking these kinds of questions help you identify gaps in your risk management plan.
Review: Always go back and look at your risk plan. Have certain things become higher or lower risks, based on new location, new software, or new employee policies? Have your mitigation efforts helped reduce or eliminate incidents, or are you still seeing problems in certain areas? If negative patterns continue, it's probably time to revisit your prevention plan and see if other strategies could be more successful.
Our business is helping your business be prepared and protect itself if the worst should happen. Even minor problems can become major risks if they're not addressed. Working with us means having a partner who cares about your unique business needs and wants to ensure a positive and successful future for you and your company. Make sure you have all the protection you need. Call us today to discuss insurance, risk management plans, and other key business protection points.
Posted in
Uncategorized
|
Leave a comment
← Older posts
Newer posts →