← Older posts
Newer posts →
November 13, 2019
Your business, like many, likely offers employees certain benefits to employees like 401(k) plans, health insurance, and disability insurance. While these are important factors in your employees staying on with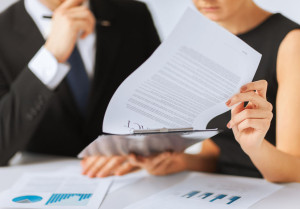 your company or new employees accepting offers of employment, it adds an additional layer of financial responsibility and compliance for your business. The Employee Retirement Income Security Act (ERISA) states that anyone who is overseeing employee benefits can be held liable for mismanagement of these benefits.
The best way to protect yourself and your business from the potential compliance errors is through fiduciary liability, as this kind of policy covers any associated legal costs to defend against claims of errors and a breach of fiduciary duty. If you've never heard of this kind of liability insurance, you're not alone. ERISA doesn't require it, but it's a good idea for your business to consider this type of coverage to ensure that your business isn't at increased risk.
Here's what to know about financial liability policies: Fiduciary liability protects you and any of your employees — such as HR staff — who are involved in the administration of your 401(k), health and disability plans. If your staff or business are found in breach of their fiduciary duty in managing these benefits, personal assets including car, home, and bank accounts, etc. can be at risk.
According to a Tillinghast survey, mounting a defense in the event of financial mismanagement can cost a business an average of $365K and with a settlement average of $994K. The Department of Labor holds the individual company responsible for the vetting and monitoring outside benefits vendors, so the liability for error rests with the business.
While ERISA doesn't require financial liability insurance, it does require an ERISA Bond. What's the difference? An ERISA Bond protects the benefit plan participants from loss due to fraud or dishonesty. This protects the employees who have money invested in a 401(k), for instance, from losing assets due to fraud and theft. Fiduciary liability is insurance that offers defense coverage and protection for the fiduciaries from lawsuits. In the event of mismanagement, you could be sued by:
Plan participants
Participants' legal estates
Plan beneficiaries
Internal Revenue Service
Department of Labor
Securities and Exchange Commissions and
State Attorney General
Fiduciary liability could be a critical piece of coverage for your business. To get a quote or find out more about this important type of policy, get in touch with our office today.
Posted in
Uncategorized
|
Leave a comment
October 23, 2019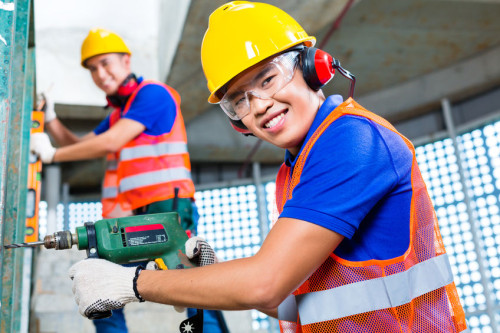 The workplace can be dangerous. From hazardous chemicals to heavy objects and dizzying heights, there are numerous safety challenges to overcome to keep all employees healthy and secure. Despite our efforts though, one of the most common workplace injuries continues to linger right under our noses — or, in this case, our ears.
According to the Centers for Disease Control, workplace-related hearing loss is the most common workplace injury in the United States. Each year, the CDC states, about 22 million American workers are exposed to potentially dangerous levels of occupational noise. As far as OSHA is concerned, an acceptable limit for work noise exposure is 90 A-weighted decibels throughout an eight-hour day. For reference, the CDC estimates an average hand drill creates about 98 decibels of noise.
Monetarily, the noise issue can be deafening — the U.S. Department of Labor believes employers across the country spend an annual $242 million on worker's compensation claims related to workplace-related hearing loss. In 2015 alone, businesses paid more than $1.5 million in fines after being cited for providing inadequate protection to employees in noisy environments. People affected by this kind of hearing loss may find the normal sounds of the world both dulled and replaced by a constant ringing. For many, the damage to their hearing can be debilitating and isolating, causing both personal and professional issues.
Luckily, hearing loss isn't a foregone conclusion. While some workplaces will always be noisy, we can take measures to block out potentially damaging decibels. By instituting policies that protect your workers' hearing, you're also helping to protect your own bottom line.
Posted in
Uncategorized
|
Leave a comment
October 9, 2019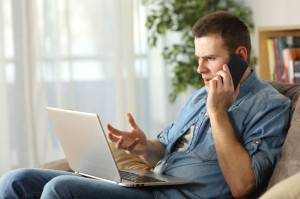 Your business is a big part of your life — that's why you've decided to protect your assets with business insurance. But if there's an incident, accident, or issue, do you know how to use your insurance coverage to your advantage? Here are some things to keep in mind in case you face an event like:
Electrical fire that damages your property or equipment, shutting down your business
A break-in or theft, resulting in loss of merchandise or equipment or property damage
Customer or employee injury on company property
Damage from a natural disaster that renders your business inoperable
So, what now?
Respond to the immediate threat: Make sure everyone is safe or that injuries are being addressed. This might mean evacuating your property or calling for medical treatment.
Contact the police: If your claim is going to report theft, burglary, or something similar, you'll want to contact local law enforcement as quickly as possible to begin the process of both helping to recoup lost property, find the person responsible, and begin collecting the necessary reports and paperwork.
Contact your insurance company and insurance representative as soon as possible. They'll be able to give you the specific next steps that apply to your situation. Contacting them as soon as possible will help you better mitigate damages and keep your business operational, or at least get it back on track to being operational as quickly as possible. For specific incidents, an insurance adjuster may be sent out to begin assessing the damage.
Stay organized: Your claims process is going to involve a lot of paperwork, so make sure you're staying organized throughout the process. If you're conducting temporary repairs, keep your receipts. Keep an inventory of anything that's damaged or lost and keep a digital record of the list. Take pictures of damages or other relevant things and store them digitally for easy emailing to your agent and other parties. You'll need to provide proof of loss and holding onto all documents in an easily accessible location will be a big help.
Our job is always to make sure that your business and assets are protected and make the whole process as painless as possible. If you need business insurance or need to start the process of filing your claim, get in touch with us today.
Posted in
Uncategorized
|
Leave a comment
September 25, 2019
It's no secret that a lot of us who have office jobs could use a little more exercise. Sitting for long periods each day can cause health issues over time, and put strain on your back and neck. The answer? You just might want to try to fit a workout into your schedule at work!
Exercising while you're at work is easier than you may think. And no, we're not talking about running back and forth from your desk to the copy machine. Check out the easiest, most efficient and effective ways to exercise at work (and they're inconspicuous too!):
Stretch it out
It's important to stretch when you're sitting all day in order to keep the blood flowing, and to keep your muscles from becoming tense. First try rotating your wrists in circles for a few moments, while doing the same with your ankles. Then move on to simple, basic stretches such as touching your toes. Ease into any stretch if you've been sitting in one position for a long time, though, to prevent injury.
Replace your chair with an exercise ball
When we sit in the same computer chair for hours a day, it can begin to become troublesome to our health. Lower back issues and poor posture are just a few among many complications related to spending too much time sitting down. Replacing your chair with an exercise ball is an easy fix! You may feel a little silly sitting on one of these in front of your coworkers at first, but maybe you'll inspire them to try it, too. Sitting on an exercise ball instead of a chair will help you to retain better posture, and also develop your leg and core muscles used to keep balance.
Desk push-ups
Doing desk push-ups may seem a little ridiculous, but it's a simple way to really work your arms and chest. The next time that you have a moment between phone calls and emails, try leaning up against your desk and doing 10 push-up reps while leaning forward. Ladies, don't forget to remove your heels!
Chair dips
Chair dips are an exercise that can really develop your triceps if done on a regular basis. These can be a little challenging at first, and you have to be sure to do them on a chair without wheels (computer chairs are a no-go). Any chair that is stable in your office will be just fine for doing reps of tricep dips.
Bonus tip: Don't forget that the best way to get in a little more exercise is to fit a walk in on your lunch break. Learn to love moving, and reap the fitness and health rewards!
Posted in
Uncategorized
|
Leave a comment
September 17, 2019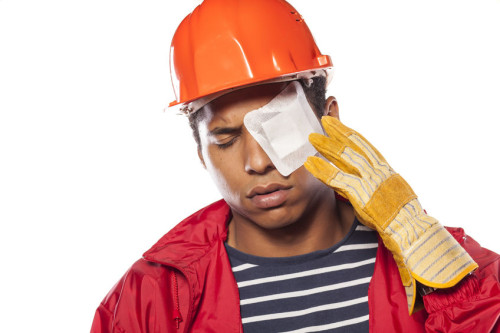 The most common workplace safety concerns aren't usually the most obvious. For the most part, that's a good thing — if chemical leaks, explosions and crane collapses happened more frequently, we'd never get anything done. Still, just because a hazard is small or seemingly innocuous doesn't mean it should be overlooked. Train yourself and your employees to think about safety so you can spot the often overlooked!
A place for everything and everything in its place. We've posted on social media before about the importance of keeping a workplace tidy. We'll say it again — keep your workplace neat! Excess clutter or misplaced items can pose a tripping hazard, block emergency exits, or provide fuel for a fire. Going the extra step to put everything away or throw out unnecessary items might feel like an unwanted chore in your day-to-day routine, but when it pays off, it can really pay off. Let's just hope it doesn't have to!
Keep an eye on your cords. Your power and extension cords, that is. Cords and wires, especially those that are stretched along the floor, can easily become broken or frayed in a busy workplace. The same goes for the plugs that give cords their current. If any of that happens, you've got a potential electrocution hazard on your hands, not to mention a risk of electrical fire. Keep cords out of the way whenever possible, and avoid dragging them along surfaces. Make sure plugs aren't bent or mashed by furniture or equipment while they are in use, and replace all equipment as it wears out.
Ergonomics can be economic. Simple ergonomic fixes, while potentially more costly up front, can actually save you considerably in long-term health care costs. Office workers can avoid or lessen the effects of carpal tunnel with properly positioned keyboards and computer mouses and can also avoid other musculoskeletal disorders with ergonomically designed chairs and desks. Ergonomic braces can give more physical workers a leg up by providing support to the back and often-used joints. Proactive approaches to avoiding long-term injuries can help nip workplace injury claims in the bud!
When it comes to safety, even so-called "minor" concerns can have very real health implications. By thinking about safety throughout your day, you can help create a safer environment for everyone in your workplace!
Posted in
Uncategorized
|
Leave a comment
← Older posts
Newer posts →