← Older posts
October 10, 2018
When you hear the words "business plan," you probably immediately think about mission statements, corporate goals, sales quotas and marketing KPIs. While these are all invaluable in terms of pieces of the business to plan for to ensure success and continuity, there are businesses that fail to plan in crucial areas. Namely, emergency and contingency planning.
No matter the size or age of your business, here are some of the most important questions to ask to ensure that there are no gaps in your planning.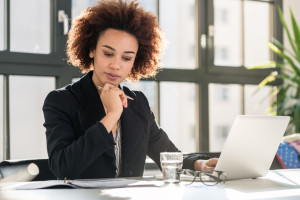 Do you know what your insurance covers? Many businesses will hire a firm to ensure that they have the minimum insurance in place to legally do business or instruct them to find a plan that will keep them under budget. Insurance is one area you don't want to scale back your budget for. While it may seem like a lot to spend on a service you hope to never need, if you need it and don't have it, could your business survive it? Assess your coverage amounts regularly and make sure they still match the size of your staff and the size of your sales growth.
Do you have an emergency plan in place? Hopefully you have all the appropriate liability insurance and property insurance, as well as worker's compensation plans, but do you conduct regular safety meetings? Cybersecurity procedures and training? Fire drills? CPR training? These aren't traditionally thought of as part of the business plan, but they are a crucial part of having a well-prepared business. Understanding how these areas can affect your business can help you organize and plan for a more secure future.
Our services can help you plan for and even potentially prevent just about any threat. We can protect your assets and your business, plus help you and your employees understand the importance of planning beyond quarterly goals for the health and success of your business long-term.
Posted in
Uncategorized
|
Leave a comment
September 18, 2018
Our business is protecting your business. We have the expertise to ensure the personal and professional assets that are most precious to you, from home to life to business, are protected. This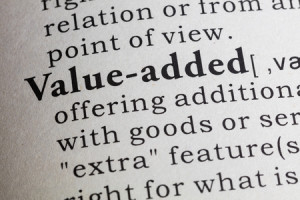 protection allows you to know that the investments you've made in life are solid and that your hard work can pay off into the future.
We also know that risk management doesn't stop at insurance. Just like cars have insurance against damage in an accident, they're also available with warranties to provide protection against breakdowns or mechanical failures, plus built-in features to protect against theft. These additional services and features add value to the whole package, helping keep you on the road for longer. Similarly, we offer several value-added services that protect you from the risks that insurance might miss. Here are some to consider:
Safety Programs: A safe workplace is a successful workplace, and safety is everyone's responsibility. The best businesses know that they have to make safety training a priority, and our safety program service allows you to customize safety materials that can create a safer, healthier workplace that benefits everyone.
OSHA Compliance: OSHA's standards and practices can change quickly, and our compliance services help you stay on top of the must-know information to be able to prepare for and pass OSHA inspections successfully to help keep your business running with no downtime.
Fraud Protection: We can help you learn what policies and procedures your business needs to protect itself from fraud and walk you through the process every step of the way.
Communication and Connection: We offer access to extensive business databases that can help you understand and mitigate risks, shape policy and strategy, and communicate to employees with newsletters, posters and more.
As your partner in business, this is just a handful of additional ways we can help your organization beyond insurance solutions. See our other risk management solutions and value-added services here.
Posted in
Uncategorized
|
Leave a comment
August 22, 2018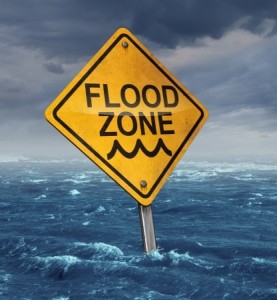 If you own a business, you likely have all your basic risks covered with your commercial insurance program. However, you may be overlooking one very important coverage—flood insurance. As the business owners who faced Hurricane Sandy can tell you, business property coverage does not cover damage resulting from rising flood waters after a hurricane. Without a flood policy, you could face losing any equipment or property damaged by the flood waters. Coming up with the money to replace everything you've lost could be difficult, if not impossible.
Luckily, it's not difficult to buy a flood insurance policy for your business. Flood insurance is regulated by the Federal Emergency Management Agency (FEMA) and is administered under the National Flood Insurance Program (NFIP).
A flood policy through the NFIP will protect your property if it is damaged from flood waters. To buy a commercial flood insurance policy, your business must be located in a community that participates in the National Flood Insurance Program. To find out if your community participates, you can look it up on FEMA's National Flood Insurance Program Community Status Page.
One thing to remember when purchasing flood insurance for your business: There is typically a waiting period for coverage to take effect. This means you can't just go buy a flood insurance policy if a hurricane is about to strike your community. You should have flood insurance in place well in advance of any potential natural disasters that could cause flood damage.
You can buy a commercial flood insurance policy from any agent or company that participates in the NFIP program. Don't let a flood sink your business! We'll be glad to discuss flood insurance with you and make sure your business is prepared to weather the storm. 404 907 2121
Posted in
Uncategorized
|
Leave a comment
August 10, 2018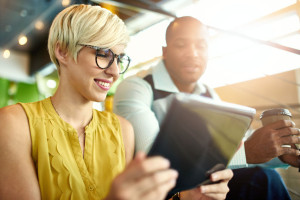 As the owner of a business, it's required by law that you have adequate insurance coverage for your assets and employees. Complying with all local, state and federal guidelines helps provide peace of mind and will ensure you avoid an audit or investigation should questions about your operation arise.
That being said, every business has different insurance needs, budgetary restrictions and more. This is especially true for businesses that are in unique spaces where finding insurance coverage is difficult.
At Accurate Protection, we've built our business around assisting business owners with unique insurance needs in a variety of industries. We aren't your run-of-the-mill insurance company that offers a one-size-fits-all solution either. We know that insurance coverage isn't always that cut-and-dry. That's why we insist that all of our brokers understand our clients' unique needs inside and out.
From your first meeting, and throughout all your interactions with us, you will see that we strive to go beyond the expected standard routine and deliver results that consistently exceed your expectations. Take action now and call us today. (404) 907-2121 x701
In addition to offering a variety of insurance options, we also:
Provide customized employee communications
Can help you implement a safety program
Offer you industry-specific safety manuals
Online OSHA reporting
And more!
Take the first step toward a safer, more protected business by getting in touch. We look forward to serving you!
Posted in
Uncategorized
|
Leave a comment
July 26, 2018
Did you know that 43 percent of cyber security attacks are targeted toward small businesses? As a small business owner, you are keenly aware of the increasing threat of cyber-attacks. These attacks do not just happen to large corporations. They can happen to even small mom and pop operations or mid-sized businesses. The worst thing you can do is nothing. The threat of a cyber-attack isn't going to disappear. You have to have a strategy to stay ahead of the game when it comes to cyber security.
When you consider what you have to lose from a cyber-attack, the need to protect yourself becomes very real. Your clients' personal and private data could be exposed, including Social Security numbers, banking info, personal health information and more. Theft of these could leave you open to potential lawsuits, which could devastate your business financially.
Most small business owners don't have the assets to have their own IT departments, so another solution to consider is outsourcing cyber security to a third-party such as a managed cyber security service. A professional cyber security service has trained staff to recognize potential cyber threats before they occur and manage the risk to your company; monitoring systems that identity and block malicious websites; encryption for your company files to protect them from attack; and the ability to block undesired network traffic and more. Most cyber security services can also provide training to you and your staff to manage your cyber risk.
Ultimately, you will have to make the decision whether outsourcing cyber security services is the right decision for your business. Even if you decide not to do this, you can protect your business from the fall-out of a cyber attack by purchasing the appropriate insurance coverage. Contact us for a consultation. We'd love to help you protect your business from potential cyber criminals. http://accurateprotection.com/
Posted in
Uncategorized
|
Leave a comment
← Older posts