← Older posts
May 27, 2020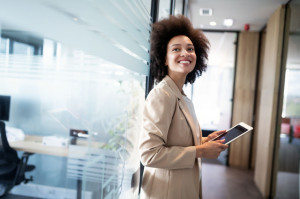 Your employees are productive and do everything you tell them to do. But are they happy? Will your best and brightest work as hard as they can and stick with you or will they leave at the next opportunity? Gallup research shows that the majority of U.S. workers have some level of dissatisfaction with their jobs.
Studies also show that employees rarely disclose their frustrations with work situations until they are well on their way to finding a new job. That's why it's imperative for managers to get an accurate read on how things are really going at the office. But that's easier said than done.
One way to gauge employee satisfaction is to meet one-on-one with each member of your team regularly. Ask them not only how they feel about their jobs but how your company — and you — can help them meet their personal and career goals. And don't forget to provide regular feedback. Take a few minutes each week to provide positive feedback on recent accomplishments. Make sure if you're providing negative feedback that you also provide some positive feedback as well in the same meeting.
Perhaps the best way of all to get honest feedback from your team is to make sure that each person feels that they can come to you with the good and the bad. Do you show irritation when employees approach you with problems or issues? Do you glance at your computer or phone while your employees are talking to you? Do you appear rushed when people come to talk to you? You may unknowingly be encouraging people to not be candid about how they feel and about what's going on at the office.
How well do you know your employees' hopes, dreams and personal challenges? Do you know what's going on in their lives? Their children's names? Their hobbies and what they do on vacation? It's amazing how much happier people feel when someone takes a genuine interest in them. Taking the time to listen to your employees, support them in their careers and genuinely get to know them can go a long way towards helping them be happy at work.
Posted in
Uncategorized
|
Leave a comment
May 13, 2020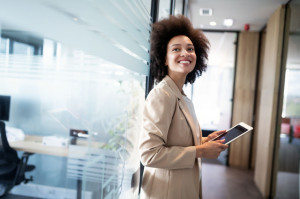 Telecommuting is definitely taking off as COVID-19 disrupts our traditional ways of doing business. For companies, it solves the problem of social distancing and keeping employees from getting sick. And studies show most employees love working at home at least part of the time.
Yet allowing employees to work at home can expose your company to risks that you don't encounter when your workforce is physically located at your company's facilities. At Accurate Protection, we specialize in working with companies to better manage ever-evolving risks. That's why we wanted to share with you some great ways employers can better manage the liability risks of remote workers:
Create a telecommuting policy. Setting clear work-at-home guidelines and communicating them to employees can help prevent misunderstandings. Make it clear that you have the right to rescind their work-from-home privileges at any time and for any reason. Have all employees review and acknowledge your company's telecommuting policy.
Re-evaluate your insurance coverage. Make sure your insurance program effectively addresses the unique risks of having some of your employees working remotely. (We can help with that.)
Make sure employees are using secure wi-fi. All of your employees should be using private and secured Wi-Fi networks while working remotely. Using an unsecured network — public wi-fi — can put your company's private information at risk. Require anyone who uses public wi-fi to use a Virtual Private Network (VPN), which keeps their web browsing secure.
Make sure employees are using devices that are secure with up-to-date firewalls and anti-virus software. This applies to laptops, tablets, and smartphones. It's your responsibility to keep your customer and client information safe.
Use secure virtual meeting rooms. Make sure that private conversations and presentations cannot be monitored by unauthorized third parties.
Make sure you're complying with federal wage and hour rules. To avoid violations under the Fair Labor Standards Act (FLSA), employers should require non-exempt employees working from home to record the time they work each day and stick to the hours they should be working each day. Non-exempt employees are entitled to overtime pay whether they are working at your company's facility or at home, so it's important that employees know they must adhere to their normal working hours and that they are prohibited from working additional hours without your approval.
Make sure you're classifying workers correctly for workers compensation insurance. When employees switch to working from home, some workers compensation insurers may want to change classification codes. As an employer, it's important to know that you could be potentially be held liable if an employee is hurt on the job and employees may be eligible for workers' compensation if they are hurt while working at home.
Want to learn more about how we can help your company better manage risk in today's unprecedented business environment? Visit our website:
http://pruebainsurance.com
. And give us a call at
(801) 555-1234
.
Posted in
Uncategorized
|
Leave a comment
April 23, 2020
Creating a fleet safety plan is crucial to the protection of your employees, your company vehicles and your business. Having company vehicles is necessary for many organizations, but it's also a risk and a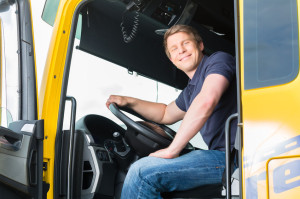 liability. How do you prevent something that's important to your business – the ability to transport goods or employees – from becoming something dangerous or disruptive to your business? Developing a fleet safety plan can help protect your people and your property. Developing a working plan is key to negating risk:
Know who's driving: Businesses are responsible for knowing everyone who may be driving company vehicles. This is the first step in both being aware of risks and working to reduce them.
Commitment to risk management: Once you've decided to create a fleet safety plan, it's important to follow up with managers and other stakeholders to make sure it's being implemented and executed correctly. Establish your policies and procedures in writing to ensure clear, consistent expectations.
Screen and hire carefully: The safest, most reliable driving teams are those that have been hired according to clear standards and thorough screening. Adhering to a strict hiring process can ensure that your business has a long-term safety record on the road.
Invest in training: You want to make sure that your drivers are always up to date with vehicle safety policies and procedures. Arming with them regular information on safe driving strategies and techniques, including defensive driving, can improve your safety record. Training shouldn't be a one and done ordeal – managing ongoing training and ensuring that people are following it is part of a successful safety plan.
Proactively managing accidents: Accidents happen, but being mindful and proactive in helping to process the incident can help you better understand your exposure and help plan for and prevent future problems or losses.
Create a plan for maintenance and inspections: To reduce breakdowns and accidents due to equipment failure, establish and manage a schedule for fleet vehicle maintenance.
Handling claims or dealing with loss of property and productivity can severely impact your business. We can help you connect with resources that enable you to create the best risk management plans, as well as help ensure you've got the right coverage for any scenario. Get in touch with us today, and feel more comfortable about the future of your business.
Posted in
Uncategorized
|
Leave a comment
April 8, 2020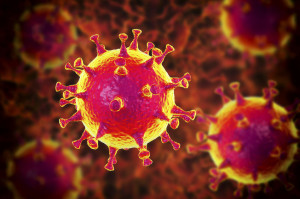 To help combat the spread of COVID-19, many offices are allowing employees to work from home. But few companies can shut down completely and must have at least some workers coming to the office each day. Here are some recommendations from the Centers for Disease Control and Prevention to help keep COVID-19 from spreading in your workplace, even with reduced staffing levels:
Encourage good hygiene. Send hand washing reminders by e-mail and encourage all employees to wash their hands immediately after reporting to work. Post hand-washing reminders in the bathroom. Make hand sanitizer freely available wherever employees are. Remind employees to avoid touching their faces and cover coughs and sneezes.
Stop hand shaking. Use other non-contact methods of greeting. Try to keep employees who are in the office separated as much as possible.
Step up cleaning efforts. Surfaces like doorknobs, tables, desks, and handrails should be disinfected more frequently.
Use videoconferencing for meetings when possible. When not possible, hold meetings in open, well-ventilated spaces. Consider postponing large meetings or gatherings.
Encourage sick workers to stay home. Studies show that many employees nationwide come to work even if they have a cold or flu. In some offices, it's a badge of honor to come to work even if you aren't feeling well. Make sure employees know that if they aren't feeling well, have been tested for COVID-19 or have a member of their household with COVID-19, they should stay home. The coronavirus can incubate from anywhere between 2-14 days. In the early stages, it doesn't always present symptoms and some people who have it do not have significant symptoms.
Assist employees who are at higher risk. Some employees, such as older adults and those with chronic medical conditions, may be at higher risk for serious illness. Employers may want to consider minimizing face-to-face contact between these employees and other employees or customers and/or assigning work tasks that allow them to maintain a distance of six feet from other colleagues and customers.
Don't forget about mental health. The coronavirus pandemic is having wide-reaching effects on almost every aspect of American life. Understandably, many people report feeling anxious, afraid and unsure about what's next. You can't predict the future, but you can encourage your employees to care for their mental health — whether they are at home or at the office.
Posted in
Uncategorized
|
Leave a comment
March 25, 2020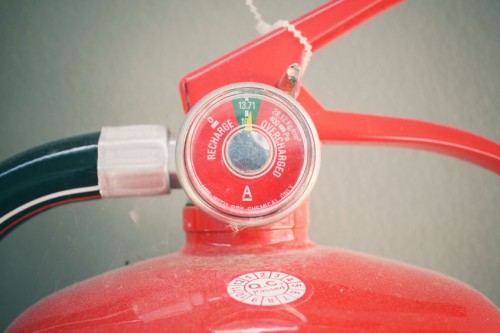 Each year, tens of thousands of small businesses cope with damage from fires. Sadly, a number of these companies never re-open. That's why taking steps to reduce the risk of fire at your business is such a smart thing to do. But it also can save you money.
Fire risk is one of a number of factors that plays a role in how much you'll pay to insure your enterprise. And fire-prevention efforts can pay off in lower insurance premiums. The good news? Reducing your company's risk of fire isn't as time-consuming or expensive as you may think. Here are some of the best steps a business can take:
Install and maintain fire safety equipment. Many small business owners and managers are too busy to think much about fire prevention. At a minimum, you'll want smoke alarms with batteries that are changed twice yearly. You'll also want fire extinguishers on hand. (Make sure you and your employees know how to use them.) Your insurance agent can help you determine whether additional fire-prevention measures, such as sprinklers, are needed or if optional upgrades that can earn you a discount on your policy are worth the upfront investment.
Store chemicals carefully. Make sure you're storing all chemicals, including the flammable variety, carefully. Did you know that gas cans can explode in certain situations?
De-clutter. Dispose of boxes and trash promptly. A pile of boxes can provide the fuel for a fast-moving fire. Remove clutter from hallways and exits.
Have an electrician review your wiring. If you have purchased or are leasing an older building, it may be wise to have an electrician inspect it for any faulty wiring or other potential fire hazards.
While having fire drills may be the last thing on your mind, they can help increase the likelihood that everyone makes it outside your building safely in the event of a fire. Do your employees know what they should do if there's a fire? Which exit should they use? Periodic reminders can help make sure everyone knows what to do — and that they get out safely — in the event of a fire.
Ask questions. We can help identify a number of risks your business can face each day and make sure you're adequately insured. Have any questions? We would be glad to answer them!
Posted in
Uncategorized
|
Leave a comment
← Older posts