← Older posts
November 28, 2018
Insurance is essential for any business. Having a plan to protect your assets in case of emergency is one of the ways you can secure peace of mind. One way to help reduce overall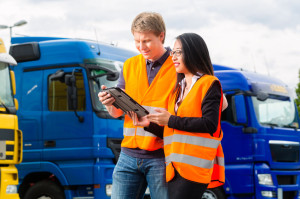 risk – and your potential for needing to file insurance claims in the first place – is with a comprehensive fleet management program in place. Here are some ways to improve your fleet safety to improve your business and increase confidence in your company.
Increase training opportunities: Training shouldn't just be an on-boarding experience. A safer fleet starts with understanding risks, and making sure your employees understand them too. Requiring mandatory continued education on best practices, regulations, and technology helps to create more education drivers and safer conditions overall.
Create consequences: Certain things create a much greater risk to your fleet. Driving under the influence of alcohol or drugs, using a cell phone while driving, or using personal vehicle for company business can all create more risk for your organization, so maintaining strict discipline for these types of infractions can discourage these actions and help make your fleet safer.
Rank your risk: One way to reduce is to rank drivers based on a custom risk profile, and then allocate resources to higher risk situations.
Use technology to train: Having hard statistics can help you create better training materials. Using technology and driving monitoring programs can help your company see the whole picture – speeds, braking, gas efficiency – can focus your efforts on what areas could benefit from specific training.
Accurate Protection is proud to offer risk management materials to all of our clients, with educational benefits to strengthen and support your business, including information on fleet safety, pre-incident planning, workplace safety, and claims mitigation. For more information on how we can help to manage and reduce your business risk, get in touch today.
Posted in
Uncategorized
|
Leave a comment
October 24, 2018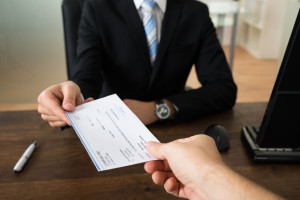 Accidents can happen anywhere. That's why it's crucial that business owners everywhere take workers compensation insurance seriously and understand that it's a crucial part of your business foundation and not just a nice-to-have benefit or an unnecessary perk. Here are some of the most important things to know about workers compensation insurance.
Injuries happen more often than you think.
You don't have to work in a hazardous job to be at risk for work injuries. If an employee slips on a freshly washed office floor, you could be on the hook for their injuries. Even if the employee was partially responsible for the injury, they can often still receive employee compensation.
Workers compensation covers more than medical bills.
Workers compensation can cover injuries, loss of limbs and chronic illness caused by a work environment; medical treatment for work related illness, injury or ailment; rehabilitation; lost wages and more. It's important to understand what workers compensation covers so you can get the right policy for your business and protect both your business assets and reputation.
You can reduce workers compensation claims by providing safety training.
It's important to use preventative tools to help minimize risk in the workplace. Scheduling training for new employees and ongoing safety meetings for all employees is a good first step, no matter how small your business is. You should also regularly inspect the work environment and equipment to ensure it doesn't pose any hazards to your staff. Displaying safety reminders and tips can also be helpful.
State requirements vary.
But no matter what kind of business you run, you still need basic workers compensation coverage. Georgia employees are covered from their first day on the job. You can find out more on what Georgia law says about workers compensation here.
No matter what industry your business is in, if you have any employees, you and your business are protected by having workers comp coverage. Navigating the ins and outs of coverage can be tricky, and Accurate Protection is here to help. We're insurance experts, so we can help you walk through setting up the coverage you need. If you've got questions or want to get a proposal, get in touch today. We're here to help.
Posted in
Uncategorized
|
Leave a comment
October 10, 2018
When you hear the words "business plan," you probably immediately think about mission statements, corporate goals, sales quotas and marketing KPIs. While these are all invaluable in terms of pieces of the business to plan for to ensure success and continuity, there are businesses that fail to plan in crucial areas. Namely, emergency and contingency planning.
No matter the size or age of your business, here are some of the most important questions to ask to ensure that there are no gaps in your planning.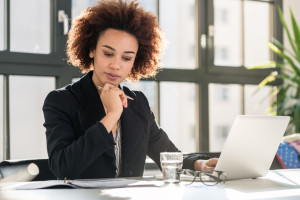 Do you know what your insurance covers? Many businesses will hire a firm to ensure that they have the minimum insurance in place to legally do business or instruct them to find a plan that will keep them under budget. Insurance is one area you don't want to scale back your budget for. While it may seem like a lot to spend on a service you hope to never need, if you need it and don't have it, could your business survive it? Assess your coverage amounts regularly and make sure they still match the size of your staff and the size of your sales growth.
Do you have an emergency plan in place? Hopefully you have all the appropriate liability insurance and property insurance, as well as worker's compensation plans, but do you conduct regular safety meetings? Cybersecurity procedures and training? Fire drills? CPR training? These aren't traditionally thought of as part of the business plan, but they are a crucial part of having a well-prepared business. Understanding how these areas can affect your business can help you organize and plan for a more secure future.
Our services can help you plan for and even potentially prevent just about any threat. We can protect your assets and your business, plus help you and your employees understand the importance of planning beyond quarterly goals for the health and success of your business long-term.
Posted in
Uncategorized
|
Leave a comment
September 18, 2018
Our business is protecting your business. We have the expertise to ensure the personal and professional assets that are most precious to you, from home to life to business, are protected. This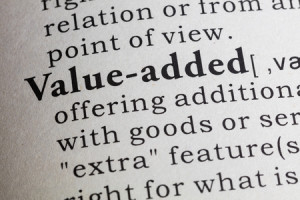 protection allows you to know that the investments you've made in life are solid and that your hard work can pay off into the future.
We also know that risk management doesn't stop at insurance. Just like cars have insurance against damage in an accident, they're also available with warranties to provide protection against breakdowns or mechanical failures, plus built-in features to protect against theft. These additional services and features add value to the whole package, helping keep you on the road for longer. Similarly, we offer several value-added services that protect you from the risks that insurance might miss. Here are some to consider:
Safety Programs: A safe workplace is a successful workplace, and safety is everyone's responsibility. The best businesses know that they have to make safety training a priority, and our safety program service allows you to customize safety materials that can create a safer, healthier workplace that benefits everyone.
OSHA Compliance: OSHA's standards and practices can change quickly, and our compliance services help you stay on top of the must-know information to be able to prepare for and pass OSHA inspections successfully to help keep your business running with no downtime.
Fraud Protection: We can help you learn what policies and procedures your business needs to protect itself from fraud and walk you through the process every step of the way.
Communication and Connection: We offer access to extensive business databases that can help you understand and mitigate risks, shape policy and strategy, and communicate to employees with newsletters, posters and more.
As your partner in business, this is just a handful of additional ways we can help your organization beyond insurance solutions. See our other risk management solutions and value-added services here.
Posted in
Uncategorized
|
Leave a comment
August 22, 2018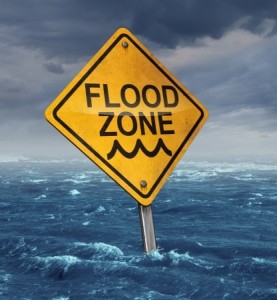 If you own a business, you likely have all your basic risks covered with your commercial insurance program. However, you may be overlooking one very important coverage—flood insurance. As the business owners who faced Hurricane Sandy can tell you, business property coverage does not cover damage resulting from rising flood waters after a hurricane. Without a flood policy, you could face losing any equipment or property damaged by the flood waters. Coming up with the money to replace everything you've lost could be difficult, if not impossible.
Luckily, it's not difficult to buy a flood insurance policy for your business. Flood insurance is regulated by the Federal Emergency Management Agency (FEMA) and is administered under the National Flood Insurance Program (NFIP).
A flood policy through the NFIP will protect your property if it is damaged from flood waters. To buy a commercial flood insurance policy, your business must be located in a community that participates in the National Flood Insurance Program. To find out if your community participates, you can look it up on FEMA's National Flood Insurance Program Community Status Page.
One thing to remember when purchasing flood insurance for your business: There is typically a waiting period for coverage to take effect. This means you can't just go buy a flood insurance policy if a hurricane is about to strike your community. You should have flood insurance in place well in advance of any potential natural disasters that could cause flood damage.
You can buy a commercial flood insurance policy from any agent or company that participates in the NFIP program. Don't let a flood sink your business! We'll be glad to discuss flood insurance with you and make sure your business is prepared to weather the storm. 404 907 2121
Posted in
Uncategorized
|
Leave a comment
← Older posts